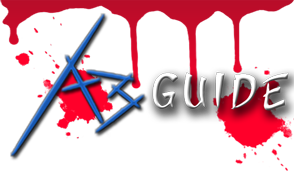 A3 Guide
- The most comprehensive A3 Game Guide
A3 Guide is the Largest collection of A3 Game Guides, Item Guides, Weapon Guides, Quests Guides, Skills Guides and interactive Crafting Guides. A3 Guide is the only place where you can find everything to learn and master A3 Game.
Learn The History
Have you ever wondered the story behind your favourite set, weapon or monster? Each Item, Monster, NPC and Map has a history associated with it and A3 Guide has them all. You can find all the history and story pertaining to NPCs, Monsters, Item and Weapons in Block Quotes. Be sure to read them and get to know A3 better.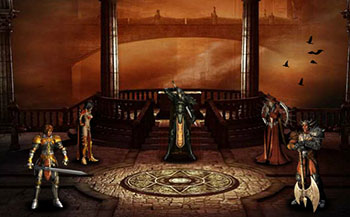 Start your journey today
There are many choices for you when you start playing. There is the dashing Warrior, Glamorous Mage, Endurant Holy Knight and Dazzling Archer. Pick your class and set out on an adventure into A3. Learn how to master the class that you choose in A3 and get to know the different kinds of item and weapon builds suitable for your class. Learn the skills pertaining to each class and also how to distribute skill points and the sets that you can wear.
Learn how to play
Learn how to play the game with our Beginner and Advanced guides. Additionally get to know how to install and start the game if you are a first time player. The beginner guide is designed to get you started with playing A3 right away. The guides are very detailed and help you with understanding every aspect of playing A3.
Make Your Self Stronger
Inorder to be the chosen one and defeat the gods, you will need good and powerful equipement. The Armor guide has a complete listing of each and every set that you can wear on the character according to the class. You can view the story of the set and also the individual parts present in the set along with the stat and level requirement that you would need your character to be inorder to wear the set parts.
Conquer all the maps
A3 has a vast collection of maps which span over multiple episodes. The Map guide provides you with a history of all the maps along with a minimap which will help you nagivate the map incase you have lost your way. You could also know all of the Non Playing Characters and Monsters present in the map so that you are fully prepared before you wander into these regions.
Complete all quests
Become a loremaster and travel all regions in order to attain enlightenment and to be a driving force to the downfall of the rogue god Rabellu. By choosing to fight you are on the right path and it would be wise for you to do quests on your journey. It will grant you with more experience than grinding monsters and you will also get rewards which will be unobtainable from monsters. A3 Guide has full information about each and every quest in A3 along with the conditions that are required to be fulfilled in each quest.
Hunt Down all monsters
Once you cross the town limits, there are many blood hungry monsters waiting to kill you on sight. Learn about different kinds of monsters present in each region so that you can plan your defense strategies early. It is also vital to understand which skill will be effective against a particular monster based on it's elemental type. There are also bosses which rule the monsters and could get very difficult to kill. A3 Guide has the list of all the monsters present in the maps and also a comprehensive list of all the drops they provide.
Know your Weapons
A weapon will never be the strongest weapon unless you know how to properly use it. Learn about the weapons in A3 and what are the properties associated with those weapons and how you can get the maximum out of it. Additionally the weapon guide consists of crafting information and also the combinations that you can perform with the weapon inorder to enhance it.